Hall Green - Alikanas
Alikanas was pictured at Hall Green stop lock on 21st April 2000. She was (is still in 2006) owned by Mr & Mrs Roy Wearing.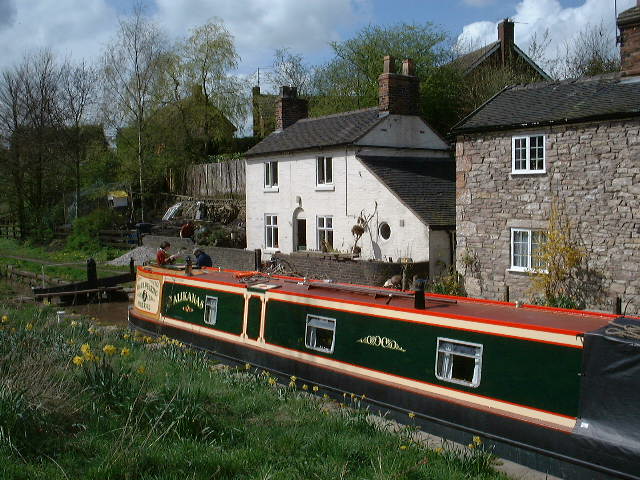 In the stop lock in front of the two lock keepers' cottages, now sold off by BW to private owners.
This is a good place to do a bit of maintenance! You can easily see if another boat is coming for the lock and while you are alone your boat is easily held captive while you do a bit of poking under the counter, clear the prop, etc.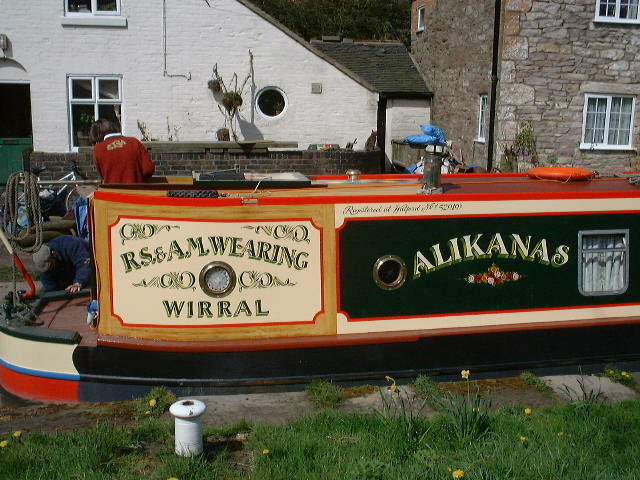 Alikanas is a beatifully painted boat, a great credit to its painter Andy Russell and its owner.